Here is the shot that I put on Pinterest that had 407 repins. Jon Hamm has the classic, tall, dark, and handsome looks that universally appeal. Tall, well-built and smart, he's got it all going on. I've seen him on Bill Maher, the man knows his stuff. Now, this season of Mad Men is not impressing me, in fact, the hubs bailed after episode 1 of the new season six. Why am I still watching? Jon Hamm. Love him. Don Draper, not so much.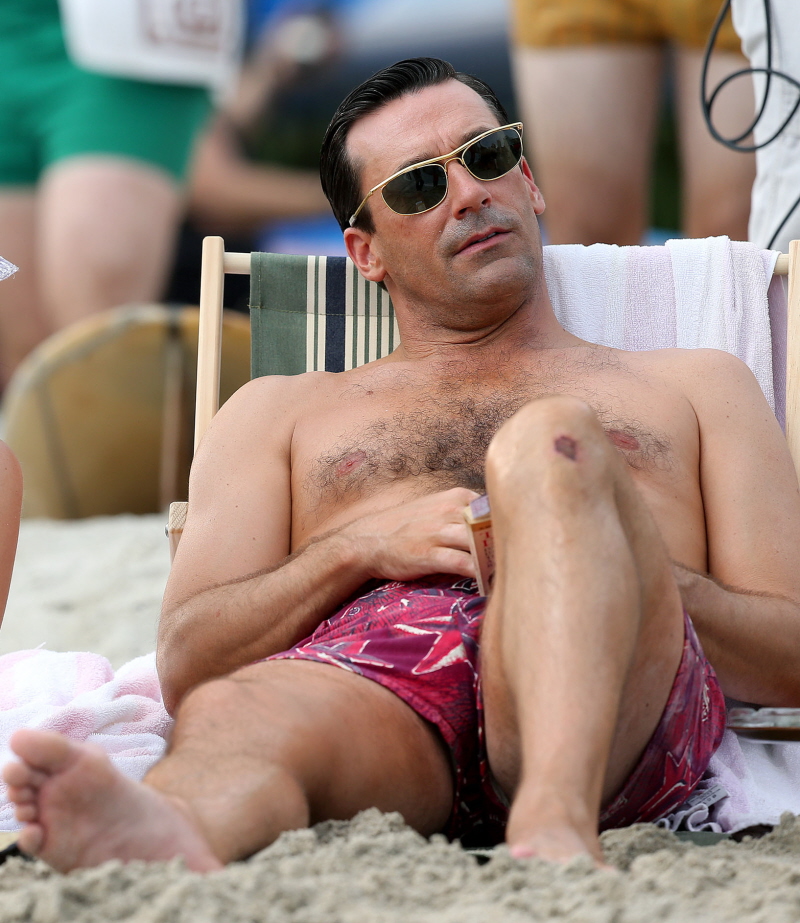 Not overly muscular, but no one fills out a 60's style suit better than Jon, or relaxing on a beach. I won't even discuss how a certain part of his body has a Tumblr account. I mean, really. *googles*
Jon was born in St. Louis. Missouri March 10, 1971.
At 42, he has reached his peak.
Don Draper is not a likeable character. But Jon Hamm manages to convey a wide spectrum of emotions that have you feeling sorry for the cheating scumbag. At times.
I admit I FF though the storyline of his affair. *yawn*.
I always loved a dark haired man. Clive Owen is another fav (where has he been lately?)
Suave, cool, handsome.
Yep.